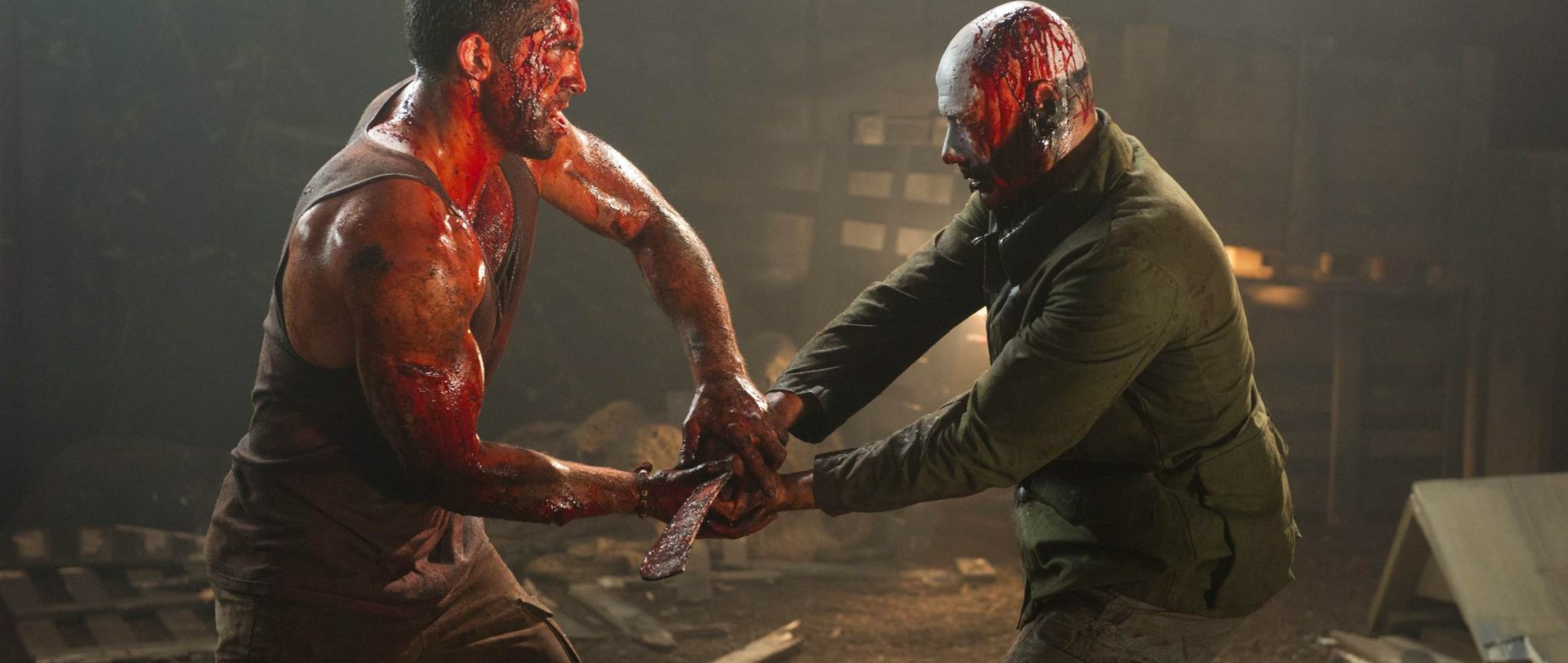 Universal Soldier: Day of Reckoning
USA 2012
Director:
John Hyams
Cast:
Jean-Claude Van Damme, Dolph Lundgren, Scott Adkins, Garry Cooper
114 Min. | OmU | Original with german Subtitles
Retrospektive
Death was never the end in the films of the »Universal Soldier« series, as the super-soldiers reanimated by unscrupulous scientists and generals could always be newly cloned and brought back to life. A life that is worse than death could ever be, that is. Luc Deveraux and his prophet Andrew Scott, played by Jean-Claude Van Damme and Dolph Lundgren, want to put an end to this endless cycle of destruction and rebirth in John Hyams' second »Universal Soldier« film by starting a Spartacus-like insurrection against their maker. However, this is only the background Hyams uses to tell the story of a man named John who has lost everything – his family and his memory – and now tries to understand who he actually is. John's search for his past and for Deveraux, who killed his loved ones, open up a range of new perspectives. Hyams does create some spectacular action sequences, but this David-Lynch-inspired trip into the heart of darkness transcends its genre. In the film's wild visions of terror, art and action, politics and philosophy melt into a perfect union.