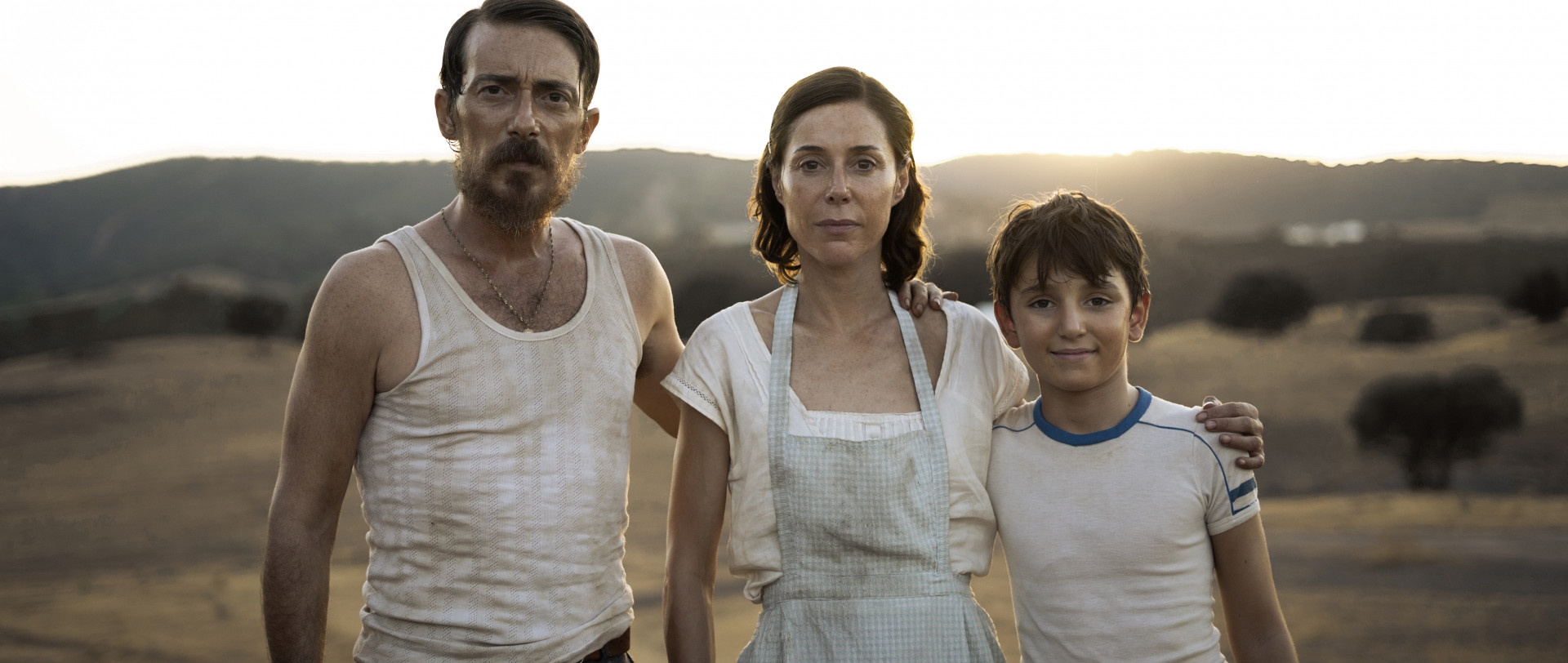 The Wait
ESP 2023
Director:
F. Javier Guiterrez
Cast:
Victor Clavijo, Ruth Díaz, Moisés Ruiz
100 Min. | OmeU
World Premiere
Independent
Eladio, a simple, honest man, is offered the job of a gamekeeper on a remote Andalusian hunting estate. The work there is hard, the surroundings vast and uninviting, but for him and his wife it is a place to raise their son, even as the marriage withers like the tomatoes in the garden. But temptation finds Eladio in the form of a bribe, and when he succumbs to it, an unbearable tragedy follows on the spot. Eladio descents into madness, fueled by mysterious objects he finds on the property and increasingly surreal nightmares that remind him of his guilt. But his torment is just beginning, and the cruel, pre-ordained playbook of his life is far from its last, inevitable chapter.
With »The Wait«, director F. Javier Gutiérrez (»The Ring«, »Before the Fall«) has created a cerebral, darkly poetic and thoroughly terrifying nightmare of a film that captures our darkest fears from the first moment on and then refuses to let go. Little things as trivial as wooden clothespins on the ground, a sugar cube being soaked in coffee take on an important meaning as pieces of a puzzle whose completion will shock us to the core.