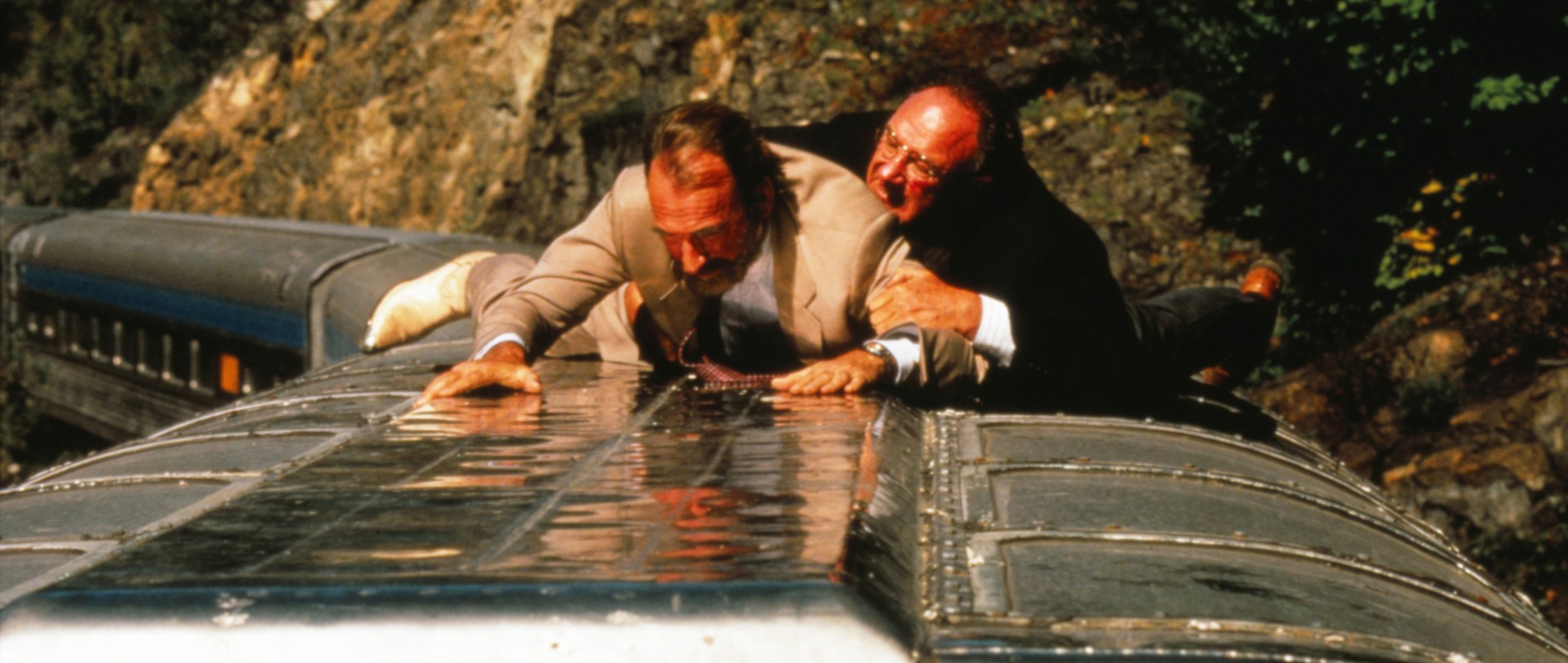 Narrow Margin
USA 1990
Director:
Peter Hyams
Cast:
Gene Hackman, Anne Archer, James Sikking, J.T. Walsh, Emmet Walsh
97 Min. | OmU | Original with german Subtitles
Retrospektive
The film noir movies of the 1940s and 50s experienced a renaissance in the 1980s. Numerous filmmakers took on the classics of the ›black series‹ and turned them into neon-infused thrillers that fit the pop culture of the Reagan-era. Peter Hyams' thriller »Narrow Margin«, in which a state attorney, played by Gene Hackman, tries to shield a witness from mafia-killers, is also based on a film noir: Richard Fleischer's lesser-known »The Narrow Margin«. But Hyams' remake works without all the glittering effects of the neo-noir cinema. Instead, his extremely straight-laced adaptation of an unpretentious b-movie goes completely against the grain of 1980s genre cinema. Like Fleischer before him, Hyams uses the narrowness of space, as the state attorney and his witness have fled on a train, for his perfectly choreographed suspense scenes that allow the actors to shine. Most encounters between Hackman and the killers turn out to be psychological contests where looks and words are more exciting than any exchange of gunfire could ever be.