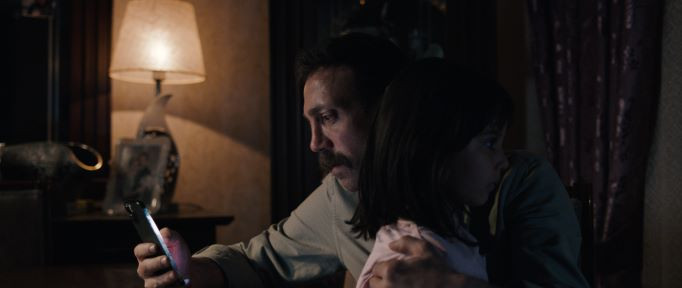 Im Toten Winkel
GER 2023
Director:
Ayse Polat
Cast:
Katja Bürkle, Ahmet Varli, Çağla Yurga
118 Min. | OmeU
Independent
Nestled in the remote corners of Turkey, a German documentary team finds themselves captivated by Hatice's tragic saga – her son snatched away a quarter-century ago. Waging a battle against memory's erosion, they confront the rituals of a life shaped by the hidden struggles of the Kurds, their existence a tale of violence and tenacity tucked away from view. Yet, enigmatic events cast their shadows, and the boundaries between stories blur, revealing a sinister dance of paranoia, haunting forces, and intergenerational pain. 7-year-old Melek, daughter of Zalek, who works for an ominous Turkish group, is put in the midst of it all, carrying the weight and unique insight.
Unfolding over three chapters, »In the Blind Spot« intertwines the threads of reality and the ethereal to convey the intricate tapestry of generational trauma and the ghostly presence that shadows the characters' every move, transmuting the narrative from political intrigue into a mesmerizing meditation on violence's enduring impact. With a masterful touch, director Ayşe Polat evokes hard-hitting emotions that linger long after the credits roll. As the film delves into the haunting legacy of suppressed history, Polat makes a powerful and poignant statement, shedding light on the plight of the Kurdish community and their struggle for remembrance and justice under the Turkish government.