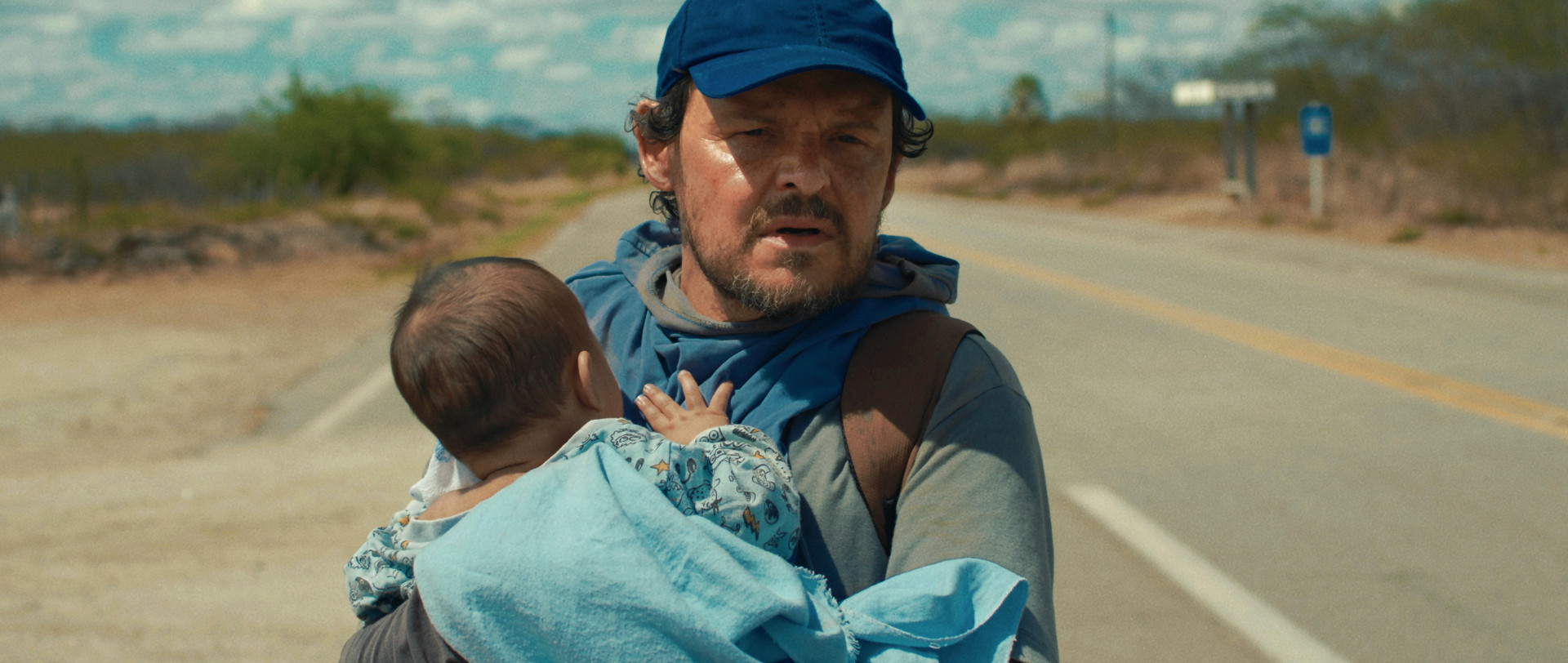 Heavier Is The Sky
BRA 2023
Director:
Petrus Cariry
Cast:
Matheus Nachtergaele, Ana Luiza Rios, Magno Carvalho
98 Min. | OmeU
International Premiere
Independent
After years on the road, Teresa and Antonio meet at their destination – a town in Brazil that is now submerged at the bottom of a dam. Teresa has just found an abandoned child and Antonio does want to protect them, so they decide to stick around and form a little family. But their surroundings are hostile, inflation is rampant and the only jobs to be had are two common forms of begging: he holds out his palm, she opens her legs. Until desperation and anger completely take over, putting an end to their small, stolen moments of happiness, which were never meant to be more than temporary, anyway.
Director Petrus Cariry's »Heavier is the Sky« turns the Road Movie genre on its head by arriving at its destination at the beginning, then turning it into a poetic, philosophical, and exceedingly brutal meditation on love, family and what it means to be alive. Beautifully shot and expertly acted by Matheus Nachtergaele and Ana Luiza Rios, the film is constantly infused with a sense of danger and despair, making its few tender moments even more precious. An absolute masterpiece made even more powerful by withholding what we so desperately want to happen.