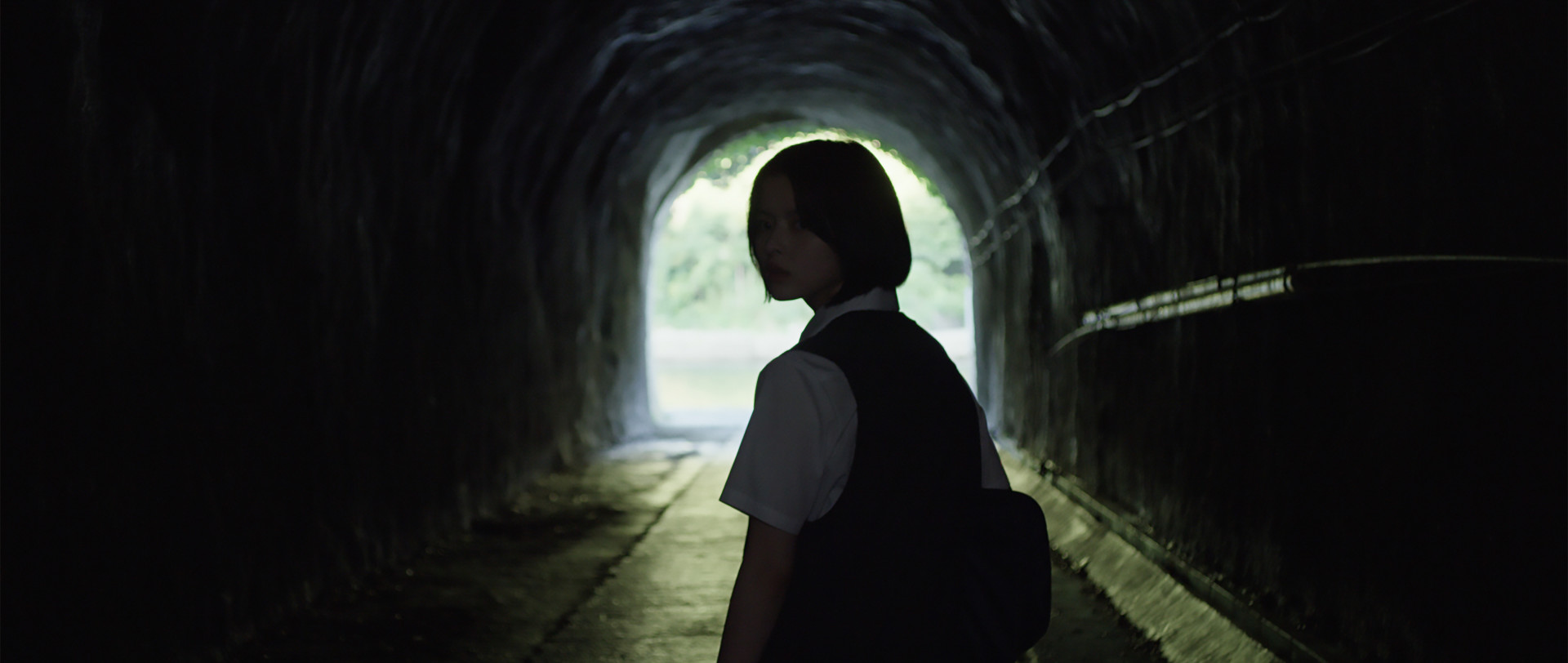 From Dawn Till Noon On The Sea
JPN 2023
Director:
Takayuki Hayashi
Cast:
Hanon, Kaito Yoshima, Yu Uemura
77 Min. | OmeU
World Premiere
Independent
One event overshadows a small Japanese town. A schoolgirl was kidnapped and held captive for 49 days. Over the opening credits we hear the newscaster and look through a wire fence at the quiet town. Post-Traumatic Stress Disorder is attested via radio news on Mai, although to the surprise of the authorities, it appears that she was not abused.
When she returns to school, it soon becomes clear that the 49 days that gradually unfold in carefully woven flashbacks, were not the prison. The way back to school becomes a real ordeal for Mai. Only one classmate will talk to her: Ujie, also an outsider, an isolated boy who is regularly bullied and considered a troublemaker. Mai and Ujie try to find understanding in each other.
Takayuki Hayashi has created an elegiac coming of age film that takes us on a philosophical journey of love, forgiveness, and empathy in a world frozen in rules. An astounding experience, whose calm flow towards the finale is intoxicatingly beautiful and sublime. In Japanese No theater, Hana is the highest level of perfection that a No actor can only achieve after many years. "From Dawn till Noon at the Sea" achieves it in the infinitely beautiful scene at Noon at the Sea.