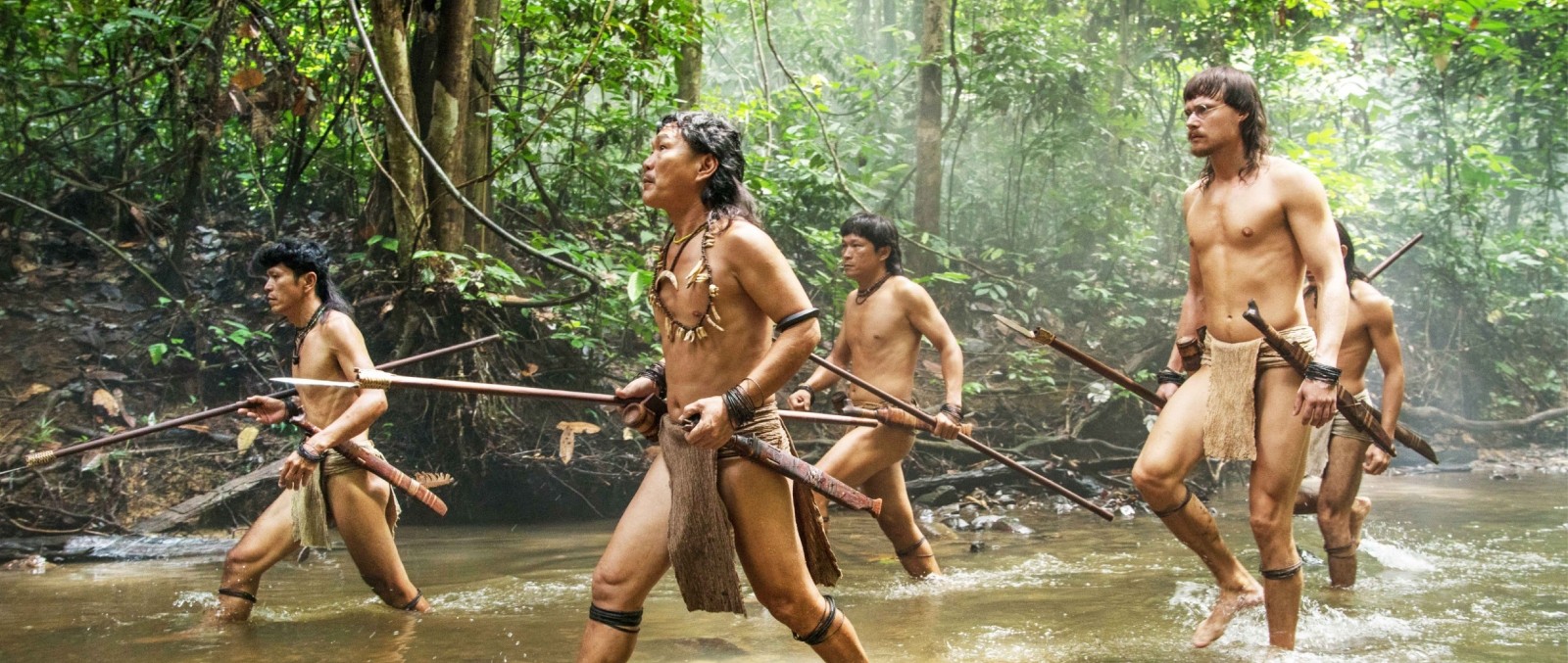 Die Stimme des Regenwaldes
SUI 2019
Director:
Niklaus Hilber
Cast:
Sven Schelker, Nick Kelesau, Elizabeth Ballang, Matthew Crowley
141 Min. | OmU | Original with german Subtitles
German Premiere
International
In 1985, Swiss environmental activist Bruno Manser travels to the jungles of Borneo. He is disillusioned and wants to find himself. Instead he discovers the nomadic tribe of the Penan. He follows them at a safe distance, but increasingly mimics their way of life. After a while, he approaches them and is welcomed into the tribe. He even finds a wife. When a logging organization threatens the Penan's habitat, Manser helps them organize their resistance and fight the intruders with the weapons of modern civilization. He will from now on dedicate his life to protecting the rain forest and its inhabitants. Director Niklaus Hilber's »Paradise War« tackles one of the great problems of our era on an epic scale, but at the same time also tells a smaller, more subtle tale about an idealist's self-doubts - as well as an intimate love story. A true story that is barely known outside of Switzerland, filmed with stunning visuals, of great scope and enthralling importance.