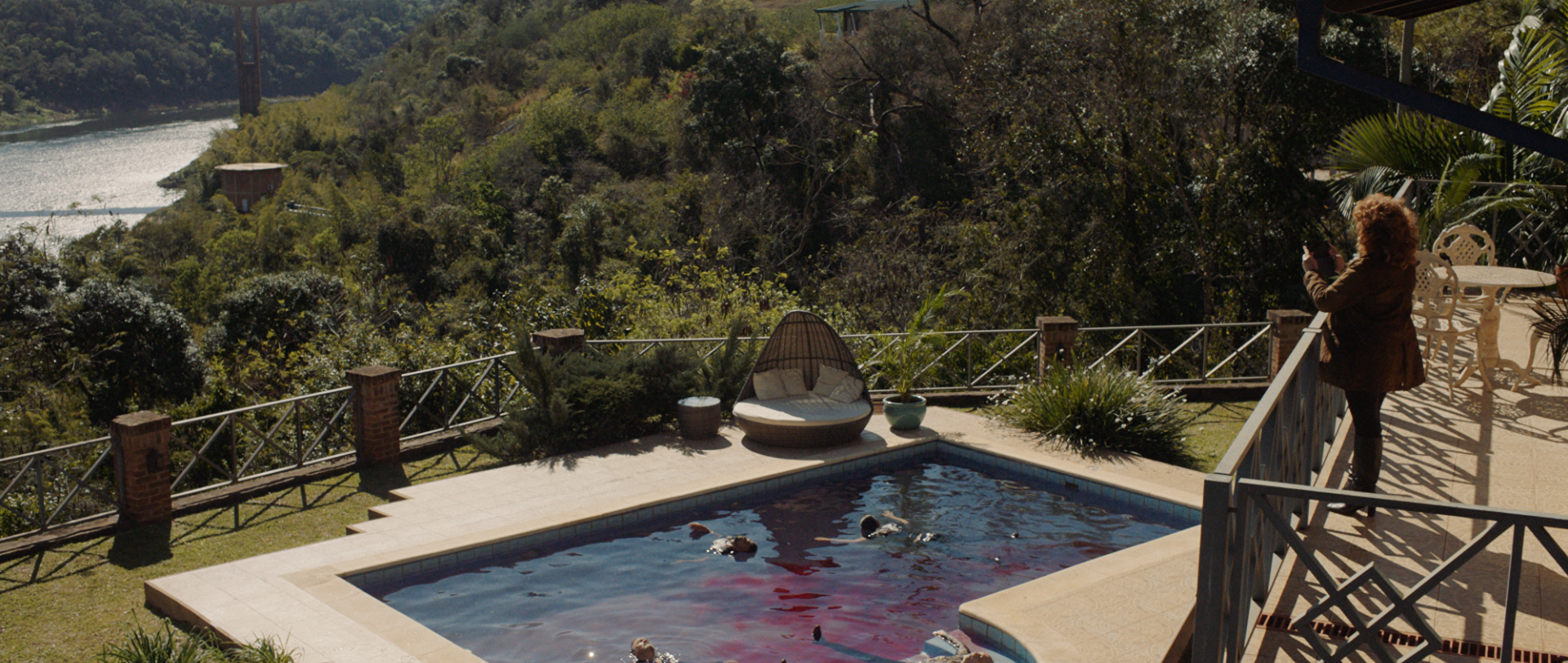 Charcoal
BRA 2023
Director:
Carolina Markowics
Cast:
César Bordón, Rômulo Braga, Jean de Almeida Costa
107 Min. | OmeU
German Premiere
International
In a small village in Brazil, far from the bustling life of Sao Paulo, resolute Irene tries to keep her small family together as best she can. Her husband works as a seasonal charcoal burner when he's not turning his meager pay into alcohol, while their young son Jean has to share a room with his bedridden grandfather, who is constantly dependent on help after suffering a stroke. And then, one day, instead of the usual nurse, a healthcare worker shows up to offer the family an immoral solution to their problems: Grandpa, be gone! Instead of the senior in need, Argentine drug lord Miguel is supposed to move into the little house – he needs some place to hide from the police but brings plenty of money in return. And a big bag of trouble.

Carolina Markowicz shapes her debut film as an absurd and bitterly wicked farce that consistently and belligerently pokes its finger into the open wounds of Brazilian society. »Charcoal« is honest, emotional, filled with dark humor, and moves forward like a tense and seamless thriller. First and foremost, however, it is a deeply human film in an inhuman world.