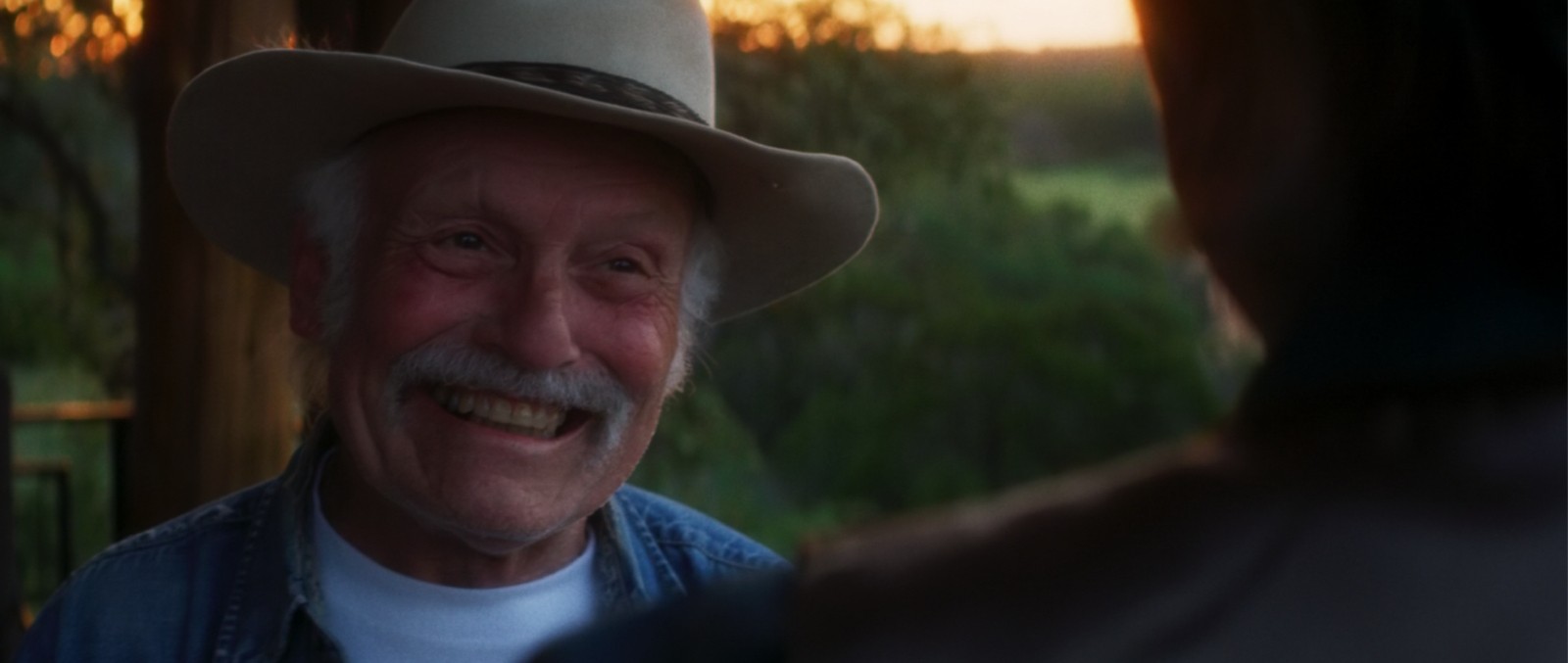 Buck Alamo
USA 2020
Director:
Ben Epstein
Cast:
Sonny Carl Davis, Bruce Dern, Lorelei Linklater, Lee Eddy
80 Min. | OV | Originalversion
World Premiere
Independent
Eli Cody is walking on unsteady feet towards the end of his life. The singing cowboy who calls himself Buck Alamo has pretty much hurt all the people he loved and who loved him. After his doctor tells him that any day could be his last, Buck and his loyal dog Chester go on an odyssey throughout Texas to beg forgiveness of friends and his two daughters and several friends as well as to relive some of the good old days. Ben Epstein's directorial debut is a man's poetic journey into his own past – full of music, zest for life and melancholy. Led by a lifetime performance by the great Sonny Carl Davis (»Thelma and Louise«) and supported by the wonderful Lorelei Linklater, whom we witnessed growing up during her father Richard's Academy Award winning film »Boyhood«, »Buck Alamo« lets us dive into an America whose proverbial dream might be dying on the vine, but still lives on in the hearts of its people. A musical - acid western narrated by Hollywood legend Bruce Dern, which unloads its existential chamber like a Texas folk song.