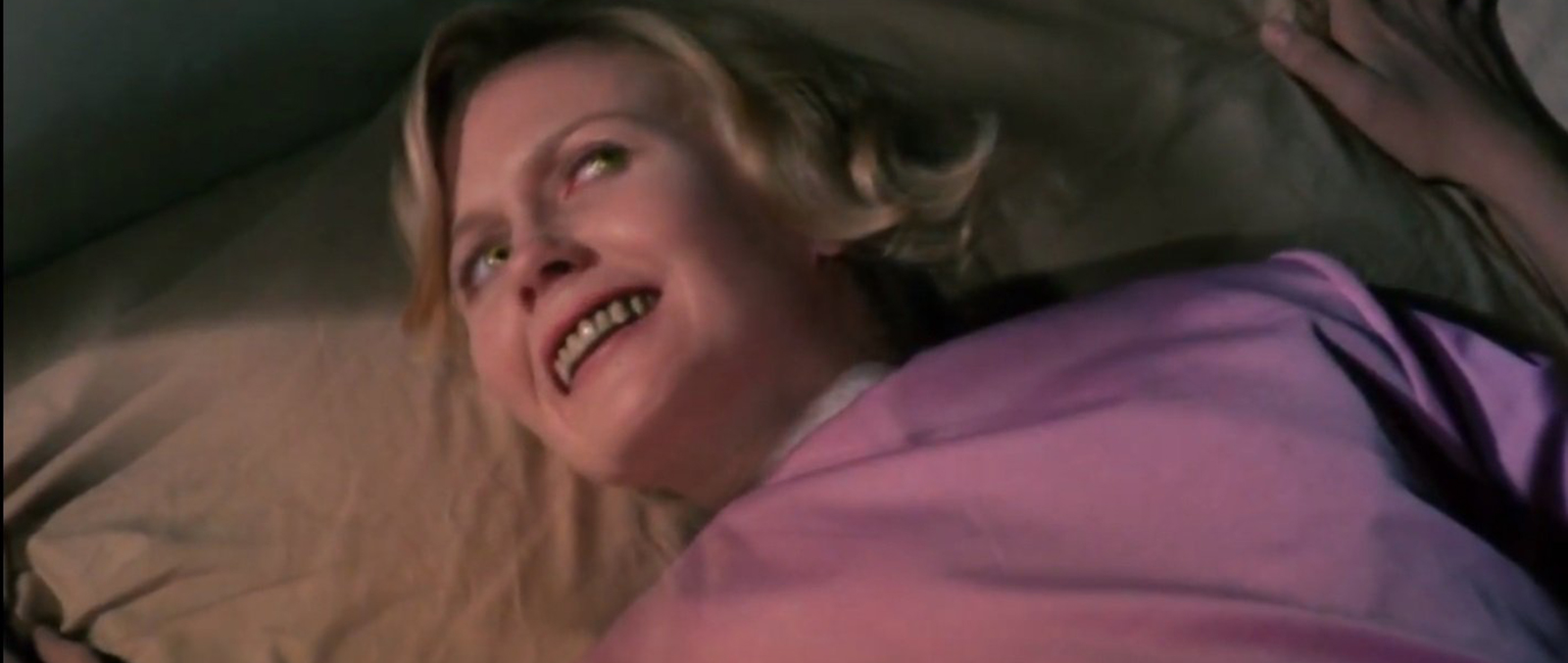 Beyond The Door
1974
Director:
Ovidio G. Assonitis ,Robert Barrett
Cast:
David Colin Jr., Barbara Fiorini, Richard Johnson, Gabriele Lavia, Juliet Mills, Elizabeth Turner, Joan Acti, George Montage, Edward L. Montoro
103 Min. | EF | Englische Fassung
Retrospektive
What a great, nearly brilliant beginning. The screen is still completely dark, nobody has yet spoken the famous words »Let there be light! « But there is a resonant voice, addressing the audience directly. Not with the famous line »Please allow me to introduce myself«, but in the same vein. It also conjures up a certain sympathy for the devil, a forgotten entity that stays invisible, but still holds all the strings. Already in these first moments of Ovidio G. Assonitis' debut as a director, there is a wonderfully enigmatic irony that clearly sets it apart from the films it tries to emulate, like William Friedkin's »The Exorcist« and Roman Polanski's »Rosemary's Baby«. Ostensibly, Assonitis tells the story of a possessed woman who is pregnant with a demonic child and does not stint on wild effects that, despite telegraphing irony, can still be frightening. But in its heart, the film is like a looking glass that brilliantly focuses the longings and adverse detours of the pop culture in the late 1960s and early 1970s.