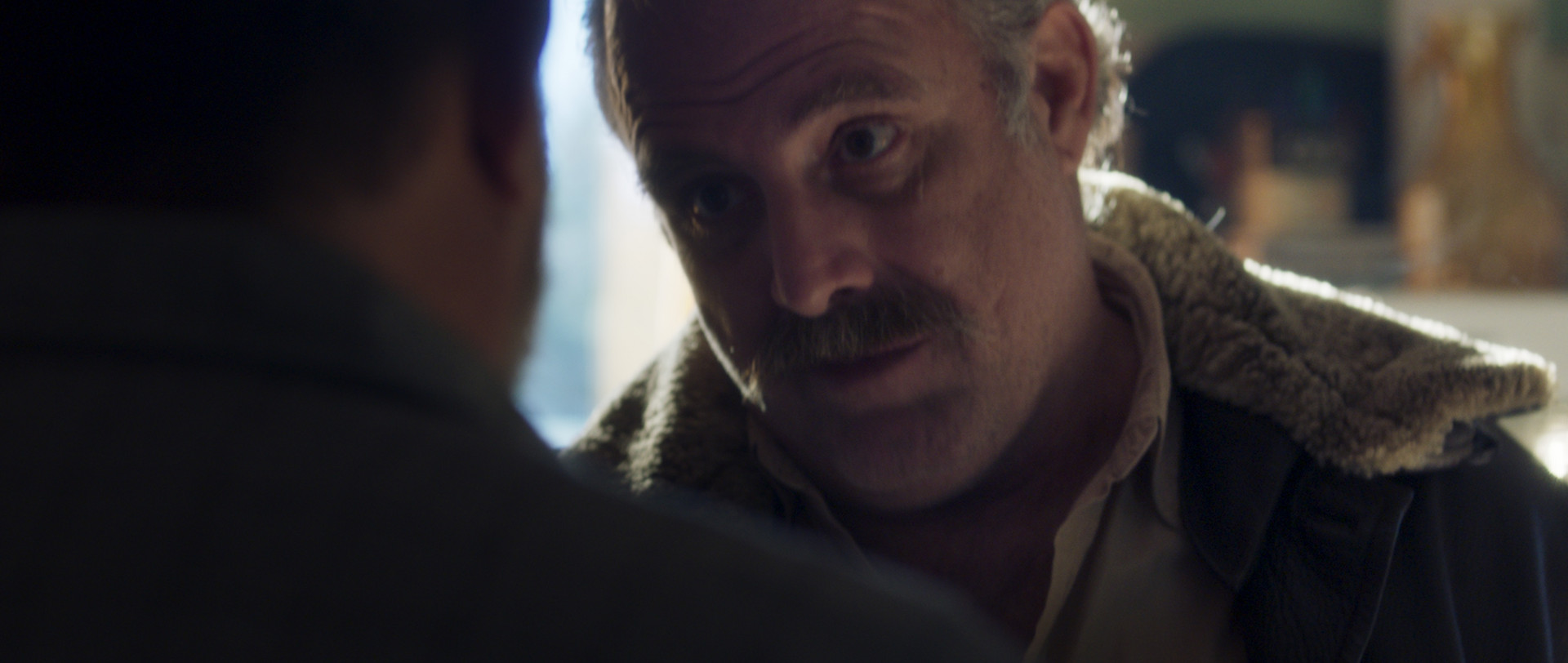 Behind the Haystacks
GRE 2022
Director:
Asimina Proedru
Cast:
Stathis Stamoulakatos, Lena Ouzounidou, Evgenia Lavda, Christos Kontogeorgis, Dina Mihailidou, Paschalis Tsarouchas
118 Min. | OmeU
German Premiere
Independent
It all starts at the end. Not far from a boisterous family celebration, two corpses float in the shore grass of Lake Dojran between Greece and northern Macedonia. This is where Stergios lives, a farmer and fisherman who makes a meager living with his family and now finds himself in serious financial straits due to tax debts. When he gets involved with the local mafia to smuggle illegal refugees across the EU border at night, it puts him on a collision course with his friend and business partner Christos and the rest of the family. His religious wife Maria helps out at the refugee camp but is more concerned about her own reputation, while Stergios' daughter Anastasia seeks escape at the nightclub to break out of the tight corset of her restrictive environment. She secretly maintains a relationship with Christos, but when he threatens to expose her father's machinations after an incident, the situation escalates in an unimaginably tragic way.
With her multiple award-winning debut, told from three angles not coincidentally recalling Kurosawa's »Rashomon«, director Asimina Proedru dissects the bigotry and opportunism of a society that ignores its problems instead of solving them.