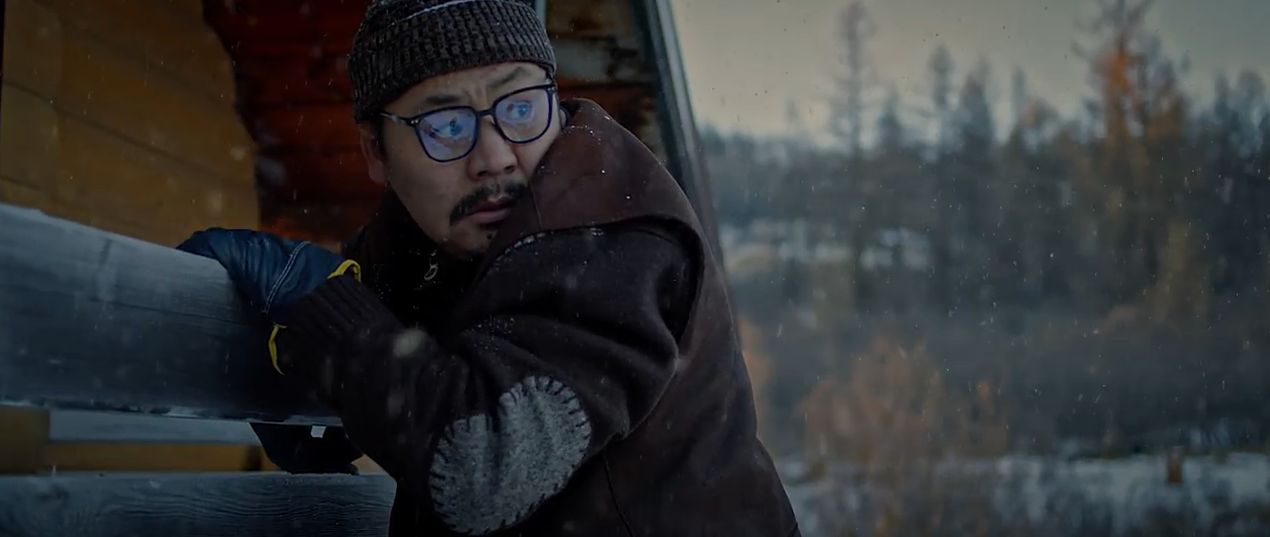 Aberrance
MNG 2022
Director:
Baatar Batsukh
Cast:
Sukhee Ariunbyamba, Yalalt Namsrai, Selenge Chadraabal, Erkhembayar Ganbat
76 Min. | OmeU
International Premiere
Midnite Xpress
Erkhmee and Selenge arrive at a cabin deep in the Mongolian wilderness to get some rest from the busy life in the city. But there seems to be more to it, as their marriage apparently is in turmoil, with Selenge showing signs of fear and despair, while Erkhmee – though caring – has a hard time keeping his violent temper under control. When a nosy neighbor dares to interfere, he sets in motion a chain reaction that seems barely containable. What starts as a drama about domestic violence soon becomes a maelstrom of fears and constant threat which draws us in with surprising twists while the story rushes towards a dark finale. Baatar Batsukh's breathlessly inventive camerawork makes »Aberrance« an unforgettable experience, revealing the state of our time as the best films of its genre do. When we wake from this nightmare, we see ourselves as accomplices to the powerful forces which have caught Erkhmee and Selenge in their net. »Aberrance« is the directorial debut of celebrated cinematographer Baatar Batsukh, whose »The Steed« won Oldenburg's Spirit of Cinema Award in 2019.