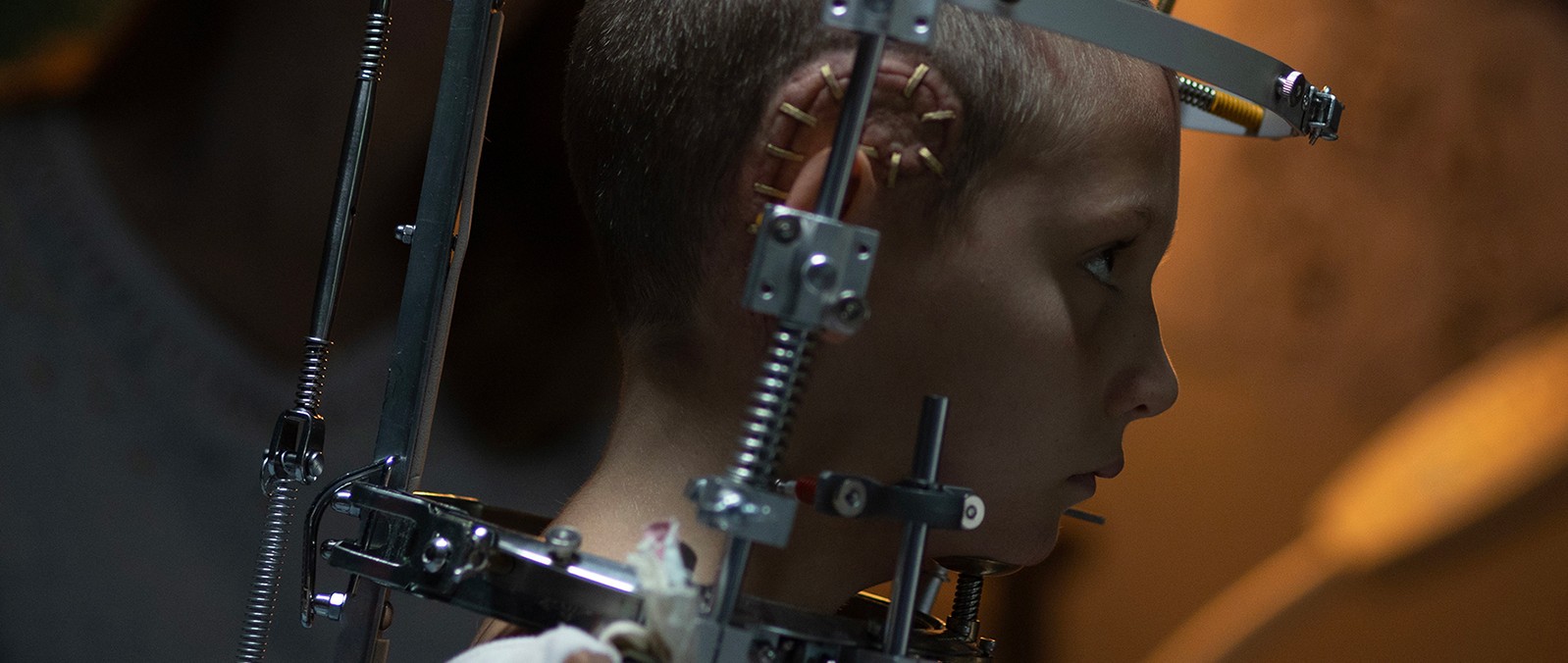 Titane
BEL/FRA 2021
Director:
Julia Ducournau
Cast:
Vincent Lindon, Agathe Rousselle, Garance Marillier, Laïs Salameh
108 Min. | OmeU | Original with english Subtitles
German Premiere
International
A series of unresolved crimes put the region in fear, while a father reunites with his son Vincent who had been missing for ten years. Because of his own guilt and thankfulness, he accepts him back without question. But the lost son is in reality the female serial killer Alexia, who takes on Vincent's identity to be safe from the police. Agathe Rousselle plays the gender fluid Alexia far from every convention, between car-fetishism and a deep-seated trauma. As a child, a titanium plate was inserted into her head and it has taken over her entire being. Like a feminist version of Cronenberg's »Crash«, the film takes alienation from one's own body to new levels. Between trauma and neurological collapse, a fascinating creature is brought alive onscreen that, not unlike Frankenstein's monster, lacks only self-awareness. With »Titane«, Julia Ducournau has created something wild, highly unusual, challenging and electrifying. Something we did not dare to dream of any more. By winning the Palme d'Or with only her second feature, she has opened the doors of arthouse cinemas for the fantastic creatures from the shadow worlds. The monsters have been set free.