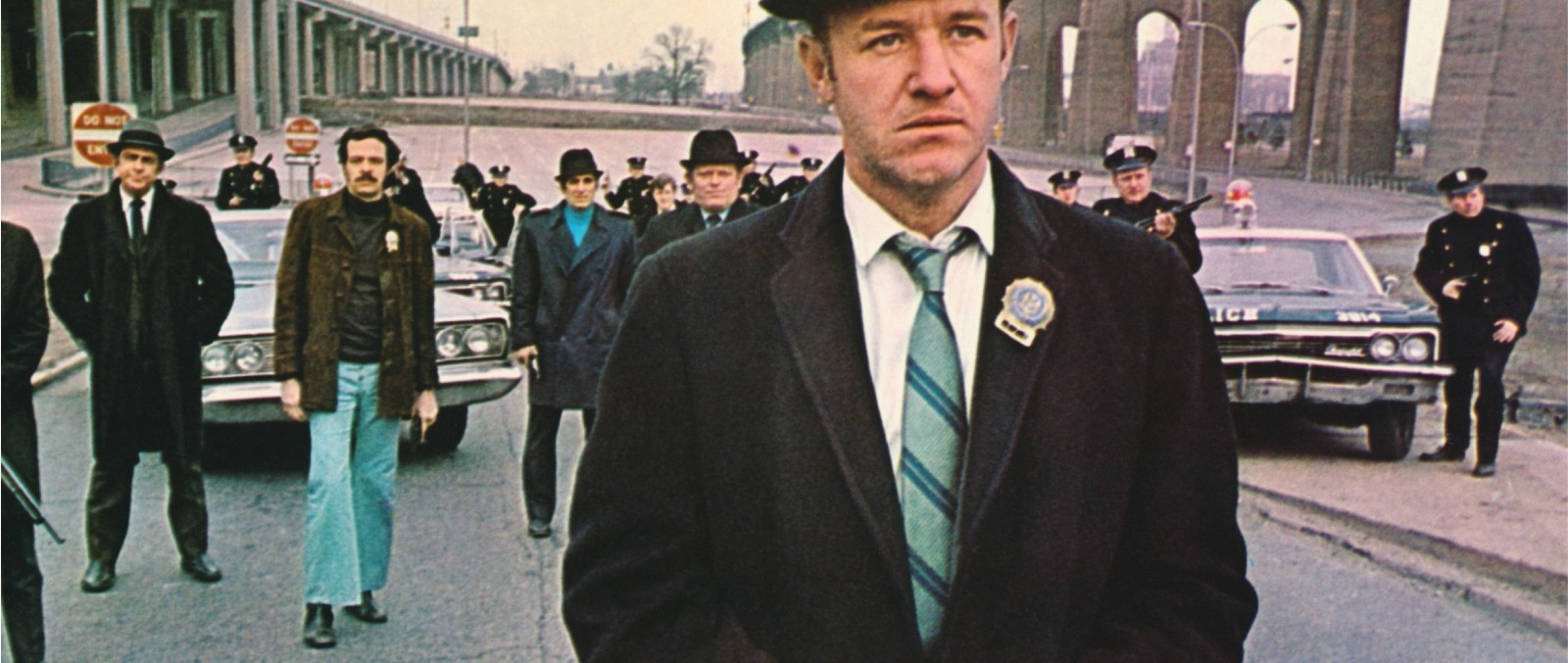 The French Connection
USA 1971
Director:
William Friedkin
Cast:
Gene Hackman, Fernando Rey, Roy Scheider, Tony Lo Bianco, Marcel Bozzuffi, Frédéric de Pasquale
104 Min. | OV | Originalversion
Retrospektive
Detective Jimmy »Popeye« Doyle stands for hours in the cold of a New Yorkwinter, watching the Marseille-based drug kingpin Alain Charnier dining lavishly in a French restaurant. In those moments, the wet cold that surrounds and permeates Doyle's body more and more, is highly perceptible, as is the(self)-destructive obsession that drives the policeman. This surveillance scene comprises one of the least spectacular moments of William Friedkin's »The French Connection«. But it tells us a lot about this epic cop movie, that not just excels in its grandiose chase and action scenes. Friedkin deeply permeates the world of a broken anti-hero who is as far from a sympathetic figure as you can get. This is thanks to Gene Hackman's highly realistic portrait of a police officer who racks up one losing battle against the narco-mafia after another. One sympathizes with his intent. But his actions have something repulsive – and this is a dichotomy that is never resolved. There is no clear-cut border that separates good from evil. That was always only an illusion or the result of propaganda.