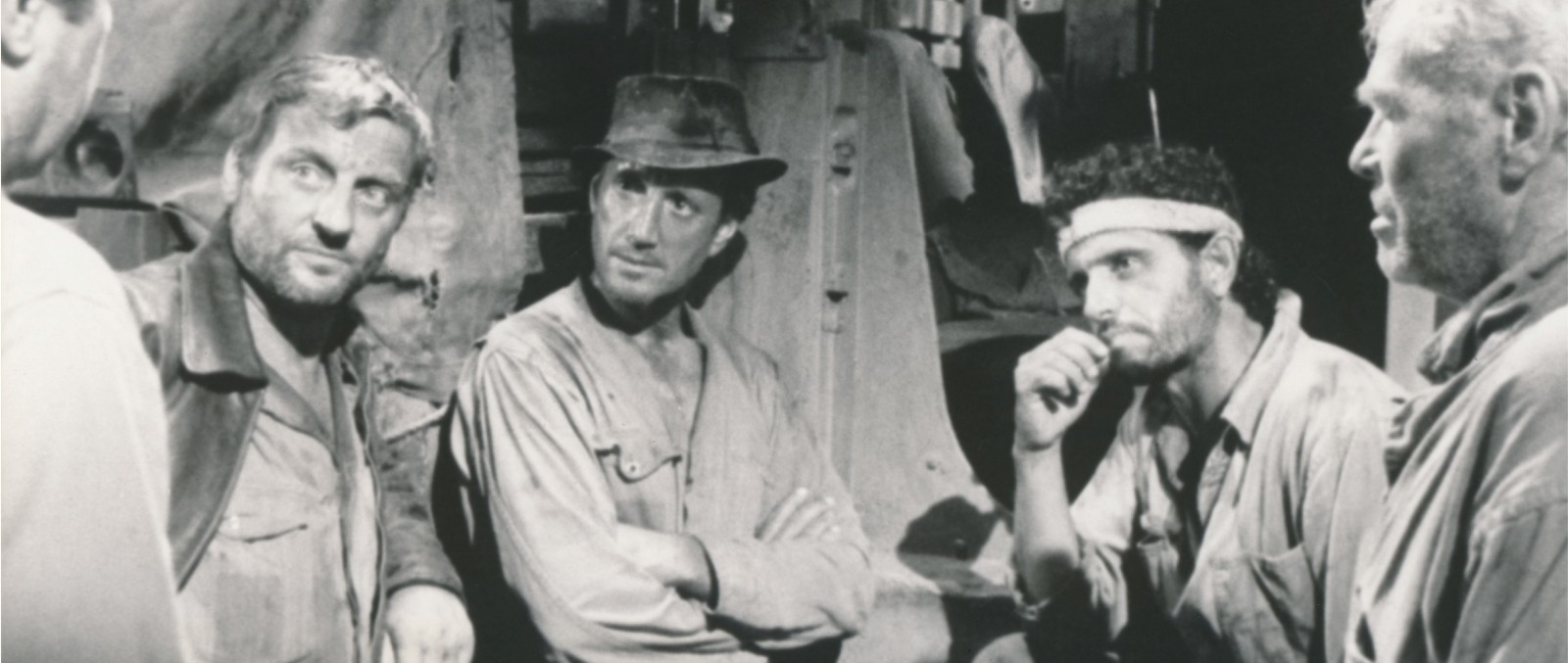 Sorcerer
USA 1977
Director:
William Friedkin
Cast:
Roy Scheider, Bruno Cremer, Francisco Rabal Amidou, Ramon Bieri
121 Min. | OV | Originalversion
Retrospektive
A film like a force of nature. William Friedkins re-envisioning of Henri-Georges Clouzot's classic »Le salaire de la peur« (1953) turns on you like a vicious storm and draws you into a dangerous calamity. The feeling of being overwhelmed that grabs you when he – in four short vignettes – tells you the background of his protagonists is immediately joined by utter helplessness. You practically know already that no one here will escape his destiny. Still, the Irish-American criminal Scanlon, the double-dealing businessman Victor Manzon, the Palestinian terrorist Kassem and the Mexican contract killer Nilo fight theinevitable with all their desperate might. Their quest to bring two truckloads of highly instable nitroglycerin through the practically impassible South American jungle to a burning oil well, is also a matter of impossible redemption. Their journey through the dangerous terrain and across a decayed suspension bridge becomes a journey through purgatory. With the use of almost overwhelming images, Friedkin tells a tale of the necessity for rebellion against fate and also of the futility of it.